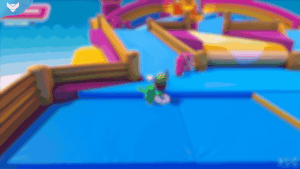 All designs have full compatibility with Streamlabs Desktop and StreamElements.


Time to explore all galaxies! ✨
Bringing sparkly stars and a cute little friend, our new Space Bear Stream Transition is here to take you in a journey through the constellations!


This product is part of our Space Bear Stream Package. You can see all the animations and information below!


Let's explore! Combining a lilac and yellow color palette, alongside a lovely original illustration, this pack arrived to increase all levels of adorableness in your stream!

In our stinger transition, small yellow stars appear and a planet gets really close to you, taking over your screen and leading you to the next scene.
Meant for:
Twitch
Youtube
Facebook Gaming
Trovo
Works perfectly with:
StreamElements
OBS Studio
Lightstream
XSplit
and more!
This package contains:
Animated Stinger Transition
Featured
Collections
Themes