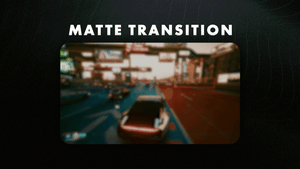 All designs have full compatibility with Streamlabs Desktop and StreamElements.

💠 Unleash the full potential of your streaming journey!💠

Introducing the cutting-edge RGB Protocol Stream Alerts – a revolutionary streaming solution that marries futuristic aesthetics with state-of-the-art technology. 

This product is part of our RGB Protocol Stream Package. You can see all the animations and information about it below!
This dynamic and versatile stream package transcends traditional boundaries, catering to a myriad of stream types, making it the ultimate choice for content creators seeking an edgy and stylish online presence.
Step into a technological wonder with our animated transition, where a kaleidoscope of colorful pixels sweep across the screen, effortlessly leading you to the next scene. 
Meant for:
Twitch
Youtube
Facebook Gaming
Trovo
Works perfectly with:
StreamElements
OBS Studio
Lightstream
XSplit
and more!
This package contains:
Matte Animated Transition
Featured
Collections
Themes