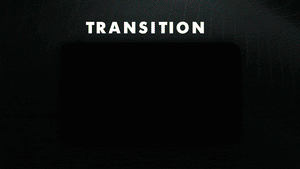 All designs have full compatibility with Streamlabs Desktop and StreamElements.

Transcend the ordinary! ✨
Step into a cosmic time capsule with our Retro Galaxy Stream Transition!
Dive headfirst into a mesmerizing world of vibrant hues and neon nostalgia, where the essence of the '80s meets the limitless possibilities of streaming.


This product is part of our Retro Galaxy Stream Package. You can see all the animations and information below!
Each screen is a portal to the retro-futuristic dreamscape, adorned with electrifying synthwave visuals that whisk you away to a bygone era of pixelated stars, streaks of neon, and sunsets that pulse with endless energy.
Watch out for our animated transition! Elevate your stream with retro flair as glitch effects and sleek aircraft seamlessly pilot you to the next scene in style.
Meant for:
Twitch
Youtube
Facebook Gaming
Trovo
Works perfectly with:
StreamElements
OBS Studio
Lightstream
XSplit
and more!
This package contains:
Animated Stinger Transition
Featured
Collections
Themes