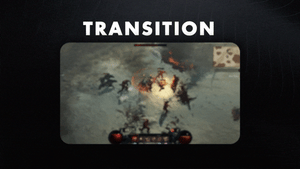 All designs have full compatibility with Streamlabs Desktop and StreamElements.

Embrace the allure of the night! ⚫
Step into the realm of shadows with the enigmatic Ravens Stream Transition, an awe-inspiring amalgamation of darkness and elegance,


This product is part of our Ravens Stream Package. You can see all the animations and information below!
Unleash the raw power of your stream with a package that effortlessly melds the darkest of aesthetics, guided by the mesmerizing presence of a majestic raven poised at the center of your screen.
In our animated transition, a torrent of crimson feathers gracefully descends, seamlessly guiding you to the next captivating scene of your stream.
Meant for:
Twitch
Youtube
Facebook Gaming
Trovo
Works perfectly with:
StreamElements
OBS Studio
Lightstream
XSplit
and more!
This package contains:
Animated Stinger Transition
Featured
Collections
Themes