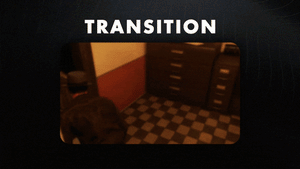 All designs have full compatibility with Streamlabs Desktop and StreamElements.

An enchanting symphony of light and rain! 🌆
Introducing the Night Rain Stream Transition, an extraordinary visual experience that transports you to a tranquil haven within the heart of a bustling city.


This product is part of our Night Rain Stream Package. You can see all the animations and information below!
Peering through the virtual window of your streaming setup, you'll be captivated by the gentle pitter-patter of raindrops cascading onto the city streets.
The atmosphere is infused with a delicate balance of serenity and dynamism, as the rain gracefully dances amidst the radiant glow of streetlights. 
Embark on a seamless journey through the urban expanse as the animated transition gracefully leads you from one scene to the next, immersing you in this cityscape.
Meant for:
Twitch
Youtube
Facebook Gaming
Trovo
Works perfectly with:
StreamElements
OBS Studio
Lightstream
XSplit
and more!
This package contains:
Animated Stinger Transition
Featured
Collections
Themes