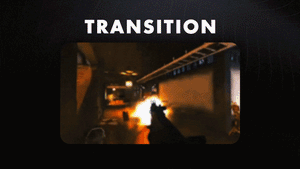 All designs have full compatibility with Streamlabs Desktop and StreamElements.

Are you ready to step into a world of neon lights and electrifying energy? 🔋
The Neon Mode Stream Transition is here to turn up the fun on your streams with its stunningly beautiful and visually captivating design.

This product is part of our Neon Mode Stream Package. You can see all the animations and information about it below!
As you hit the live button, your viewers will be drawn into a world of pulsating energy and vibrant colors, creating an unforgettable viewing experience.
In out animated transition, classic aesthetics meet neon bars as they glide across your screen, taking you to the next scene in style.
.

Meant for:
Twitch
Youtube
Facebook Gaming
Trovo
Works perfectly with:
StreamElements
OBS Studio
Lightstream
XSplit
and more!
This package contains:
Animated Stinger Transition
Featured
Collections
Themes