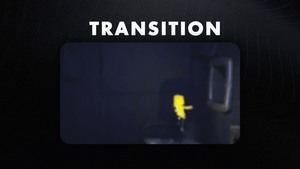 All designs have full compatibility with Streamlabs Desktop and StreamElements.

🌘 Magic knows no bounds!🌖

Introducing our enchanting Moon Witch Stream Transition – a mesmerizing overlay that transports you to a world where magic and beauty converge.


This product is part of our Moon Witch Stream Package. You can see all the animations and informations about it below!
Within this fantastical world, a bewitching sorceress stands beneath a starry, midnight sky, her presence an exquisite fusion of grace and magic. Her eyes are drawn upward, forming a celestial connection with the luminous moon, which bathes her in a silvery radiance!
Watch as the night sky envelops your screen in our animated transition! A mystical circle transports you seamlessly to another scene in pure magic.
Meant for:
Twitch
Youtube
Facebook Gaming
Trovo
Works perfectly with:
Streamlabs Desktop
StreamElements
OBS Studio
Lightstream
XSplit
and more!
This package contains:
Setup Tutorials
12 Animated Alerts

(with sound effects)

-

Twitch, Youtube and Facebook Gaming
Featured
Collections
Themes