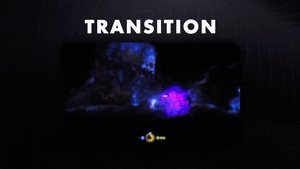 All designs have full compatibility with Streamlabs Desktop and StreamElements.

The boundless beauty of the skyline! 🌌
Welcome to our Horizon Stream Transition! Step into a world where tranquility and enchantment converge, where the celestial wonders above meet the earthly splendor below.


This product is part of our Horizon Stream Package. You can see all the animations and information below!
Behold a screen adorned with the mesmerizing night sky, adorned with a tapestry of sparkling stars. Shooting stars streak across this celestial panorama, leaving trails of brilliance that ignite the imagination.
Embark on a seamless journey through the sky with our animated. Surrender to the mesmerizing allure of a starry night as it guides you gracefully to your next scene.
Meant for:
Twitch
Youtube
Facebook Gaming
Trovo
Works perfectly with:
StreamElements
OBS Studio
Lightstream
XSplit
and more!
This package contains:
Animated Stinger Transition
Featured
Collections
Themes