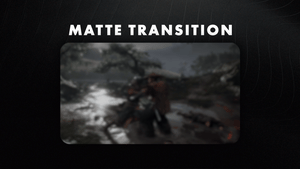 All designs have full compatibility with Streamlabs Desktop and StreamElements.

Dare to ignite the flames! 🔥
Embark on an epic odyssey that takes you deep into the heart of ancient Japan with the mesmerizing Samurai: Flames of War Stream Transition.

This product is part of our Samurai: Flames of War Stream Package. You can see all the animations and information about it below!
Brace yourself for a breathtaking visual journey, where the allure of the samurai meets the untamed forces of nature, all rendered with an exquisite attention to detail.
Immerse your audience in a picturesque Japanese landscape, transformed by the intensity of the fire. Flames rage and dance, casting an ethereal glow that illuminates every corner of this Japanese scene.
Experience the seamless power of our transition, as fire engulfs your screen, guiding you on a captivating journey to the next scene with fiery allure.
Meant for:
Twitch
Youtube
Facebook Gaming
Trovo
Works perfectly with:
StreamElements
OBS Studio
Lightstream
XSplit
and more!
This package contains:
1 Animated Matte Transition
Featured
Collections
Themes