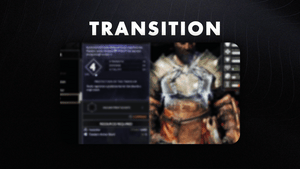 All designs have full compatibility with Streamlabs Desktop and StreamElements.

Ignite the flames! 🔥⚔️

Behold the Fire Demon Stream Transition, a blazing masterpiece that ignites the very essence of epic battles and fiery chaos.


This product is part of our Fire Demon Stream Package. You can see all the animations and informations about it below!
At the heart of this package lies an illustration that will captivate your audience. A fearless warrior, adorned in formidable armor and bearing a weapon that blazes with its own infernal power, stands resolute against the colossal, terrifying Fire Demon. 
With our animated transition, the fiery gates swing wide, beckoning you to venture into the Fire Demon's domain, seamlessly guiding your viewers to the next scene!
Meant for:
Twitch
Youtube
Facebook Gaming
Trovo
Works perfectly with:
Streamlabs Desktop
StreamElements
OBS Studio
Lightstream
XSplit
and more!
This package contains:
Animated Stinger Transition
Featured
Collections
Themes