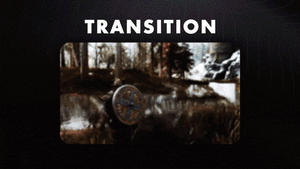 All designs have full compatibility with Streamlabs Desktop and StreamElements.

Time to wield the dragon language! ⚔️

Behold, mortal! The Dovahkiin Stream Transition has arrived, imbued with the power of the Dragonborn himself.


This product is part of our Dovahkiin Stream Package. You can see all the animations and information about it below!



Inspired by the legendary hero of Skyrim, this package boasts a striking red and black color palette, evoking the fierce courage and strength of the Dovahkiin.

Watch as the constellations and the beauty of the night sky guide you seamlessly from one scene to the next with our animated transition.
Meant for:
Twitch
Youtube
Facebook Gaming
Trovo
Works perfectly with:
Streamlabs Desktop
StreamElements
OBS Studio
Lightstream
XSplit
and more!
This package contains:
Animated Stinger Transition
Featured
Collections
Themes