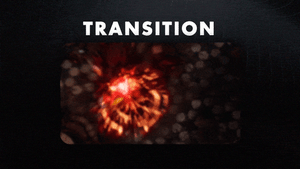 All designs have full compatibility with Streamlabs Desktop and StreamElements.

Step into a realm where shadows and legends converge!👹
Introducing our Dark Oni Stream Transition – a mesmerizing fusion of darkness and ancient Japanese mystique that will shroud your stream in an aura of enigmatic allure.


This product is part of our Dark Oni Stream Package. You can see all the animations and information below!
Our black and white design, meticulously crafted with an unwavering commitment to aesthetic excellence, beckons you to embark on a journey through the heart of Japanese folklore.

The Oni mask, a symbol of both malevolence and protection, takes center stage, its intricate details and menacing gaze capturing the essence of an age-old legend.
Prepare for a seamless animated transition as the Oni mask materializes and electrifying glitch effects propel you to your next scene.
Meant for:
Twitch
Youtube
Facebook Gaming
Trovo
Works perfectly with:
Streamlabs Desktop
StreamElements
OBS Studio
Lightstream
XSplit
and more!
This package contains:
Animated Stinger Transition
Featured
Collections
Themes