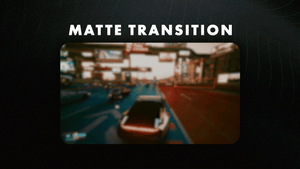 All designs have full compatibility with Streamlabs Desktop and StreamElements.

Step into this new world! 🌆
As you witness the Dark City Stream Transition, you are immediately transported to a world of high-tech sophistication and urban intrigue. 

This product is part of our Dark City Stream Package. You can see all the animations and information about it below!
The cityscape looms before you, its towering skyscrapers casting long shadows against the inky black sky. The streets below pulse with energy, neon lights casting an otherworldly glow across the pavement.

Our matte transition brings a mesmerizing design, featuring a dynamic triangle that seamlessly guides you to the next scene of your stream.
Meant for:
Twitch
Youtube
Facebook Gaming
Trovo
Works perfectly with:
StreamElements
OBS Studio
Lightstream
XSplit
and more!
This package contains:
Featured
Collections
Themes