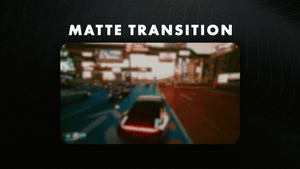 All designs have full compatibility with Streamlabs Desktop and StreamElements.

Dare to be different! 🎶
Venture into the digital abyss with the Cyber Phonk Stream Transition – a fusion of raw phonk vibes and cutting-edge cyber aesthetics that immerses your audience in a world of darkness and cool mystique.

This product is part of our Cyber Phonk Stream Package. You can see all the animations and information about it below!
The Cyber Phonk Stream Package is not just a visual spectacle; it's an immersive odyssey into the clandestine realms of audio and visual synergy.
Engage your viewers with a mysterious silhouette that dances on the edge of darkness, adorned with the captivating glow of fierce red eyes that pierce through the digital abyss. 
Immerse yourself in this animated matte transition – as cool soundwaves paint the screen, seamlessly guiding you to the next scene in a visual symphony. 
Meant for:
Twitch
Youtube
Facebook Gaming
Trovo
Works perfectly with:
StreamElements
OBS Studio
Lightstream
XSplit
and more!
This package contains:
3 Animated Stinger Transitions
Featured
Collections
Themes