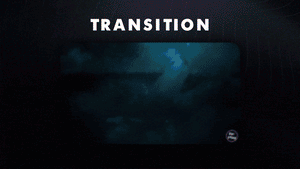 All designs have full compatibility with Streamlabs Desktop and StreamElements.

Embrace your uniqueness! 🎵

Enter the vibrant core of the underground scene with our Boss Phonk Stream Transition.

Explore the mysterious world of the phonk music genre, where captivating rhythms blend with glitchy distortion, crafting an unparalleled immersive experience.


This product is part of our Boss Phonk Stream Package. You can see all the animations and information below!
Drenched in a captivating mix of deep black and enticing shades of red, blue, green or black and white, this stream package radiates an undeniable edge, offering you color options beyond imagination. Allow the glitch effects to transport your viewers to a realm where reality blurs and limits are shattered.
Let these very glitch effects narrate the gaze of the dark creature, drawing you into the next scene with an entrancing aura.
Meant for:
Twitch
Youtube
Facebook Gaming
Trovo
Works perfectly with:
StreamElements
OBS Studio
Lightstream
XSplit
and more!
This package contains:
Animated Stinger Transition


- Red, Green, Blue and Black&White options



Featured
Collections
Themes