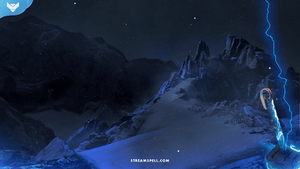 Here is the power of the God of Thunder! ⛈ 

No need to go to Asgard, because we've brought our Viking: Thor Wallpaper directly to your screen!


This product is part of our Viking: Thor Stream Package. You can see all the animations below!



This pack is designed with all the elements that will make your desktop and cellphone screens more glorious and powerful, just like the son of Odin! With its black and blue colors, thunder effects on your screen, and even the presence of the legendary Mjölnir that will raise your level to that of the mighty gods. 
Meant for:
This package contains:
Animated Desktop Wallpaper (1920 x 1080)
Static Desktop Wallpaper (1920 x 1080)
Static Cellphone Wallpaper (1080 x 1920)
Featured
Collections
Themes