Looking for help?
Find answers to your questions!
How can I install the alerts on StreamElements?
Here you can find a little tutorial on how to import/add your alerts to Streamelements, also using OBS Studio!
1. You can access Streamelements website and login!
2. You can go to the left side of the screen, click on the "Streaming Tools" option, and then on "My Overlays".
3. If you haven't created any overlay, you can click on "Create New Overlay" or on "New Overlay". But if you already created one, you can click on it and edit that one!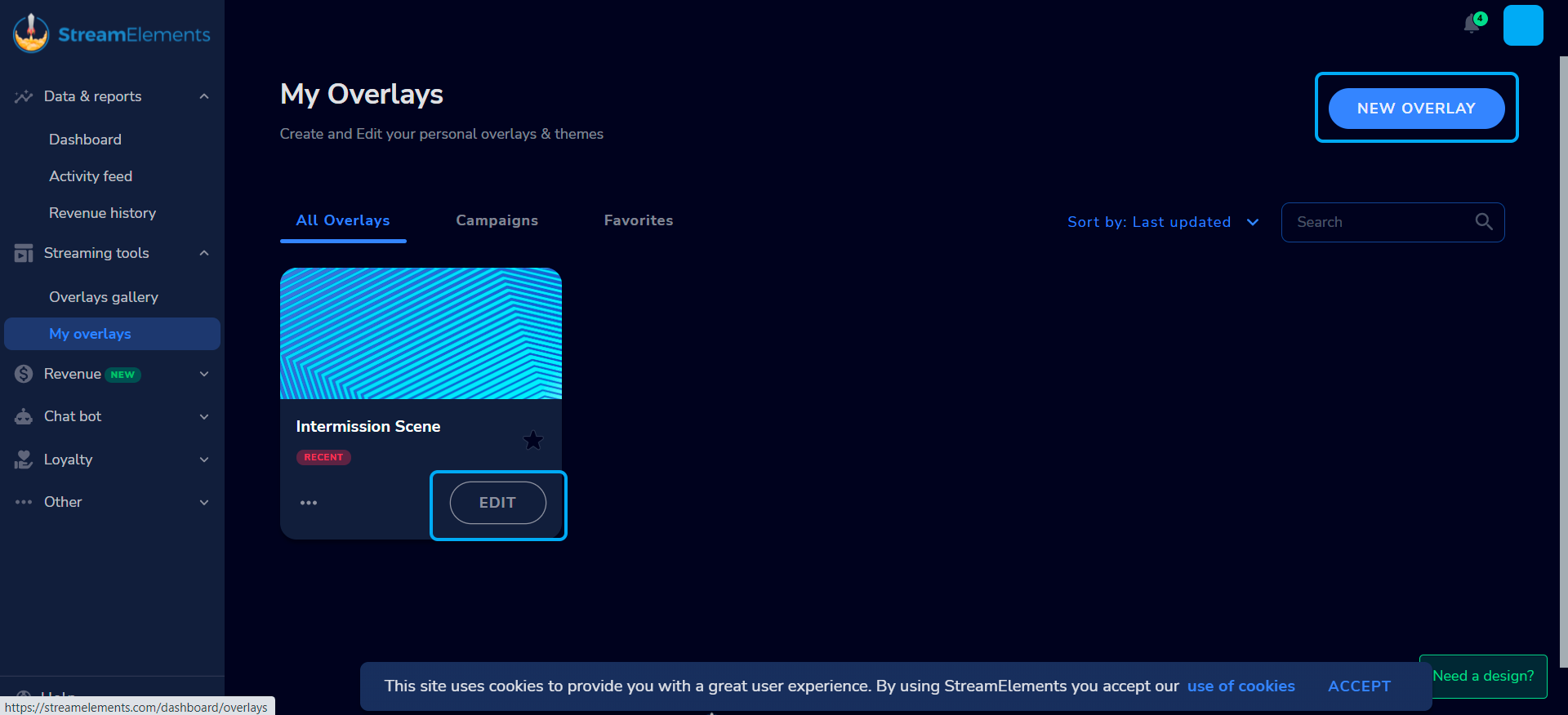 4. You can then click on the "+" sign, go to "Alerts" and click on "AlertBox".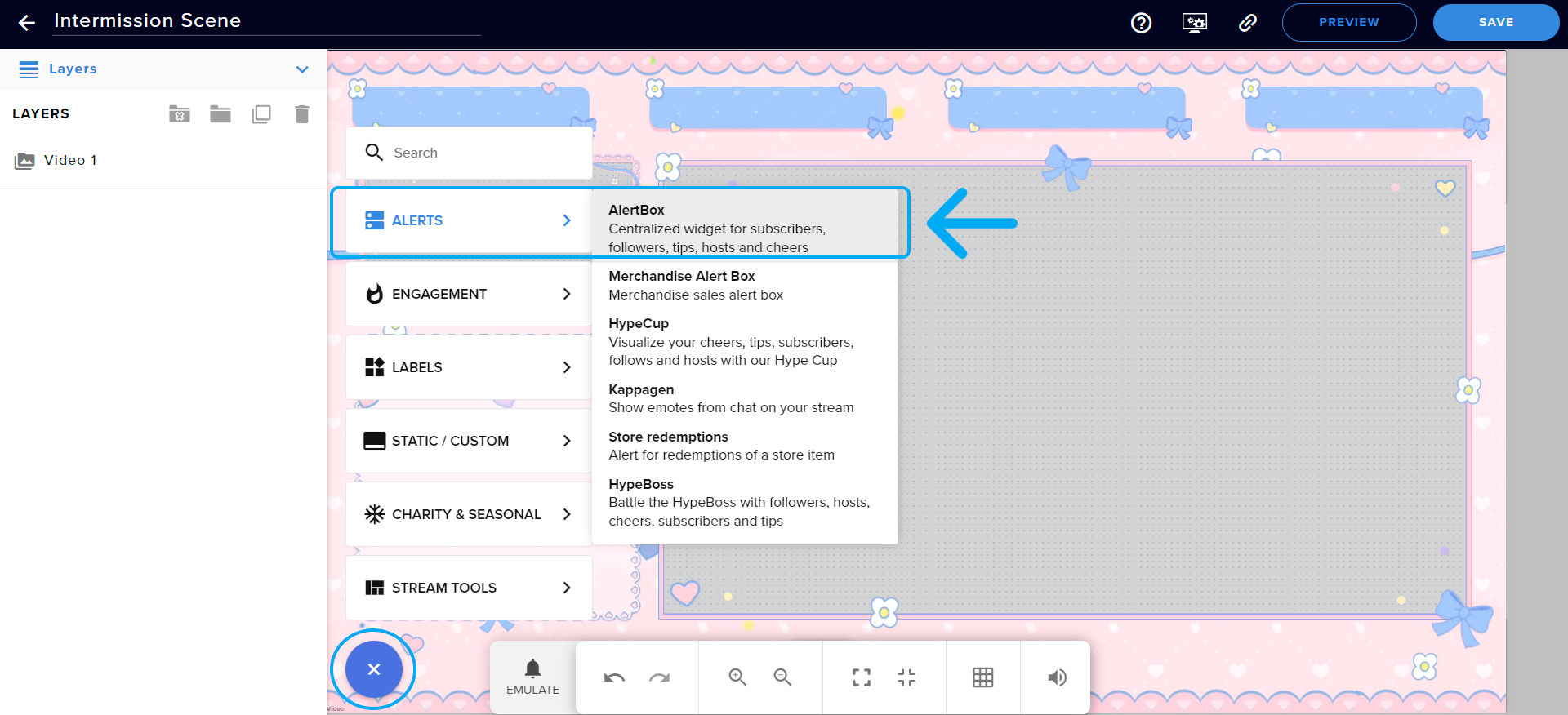 5. You'll notice that on the left side of the screen, you can already see all types of alerts and a frame will show up on your screen as well!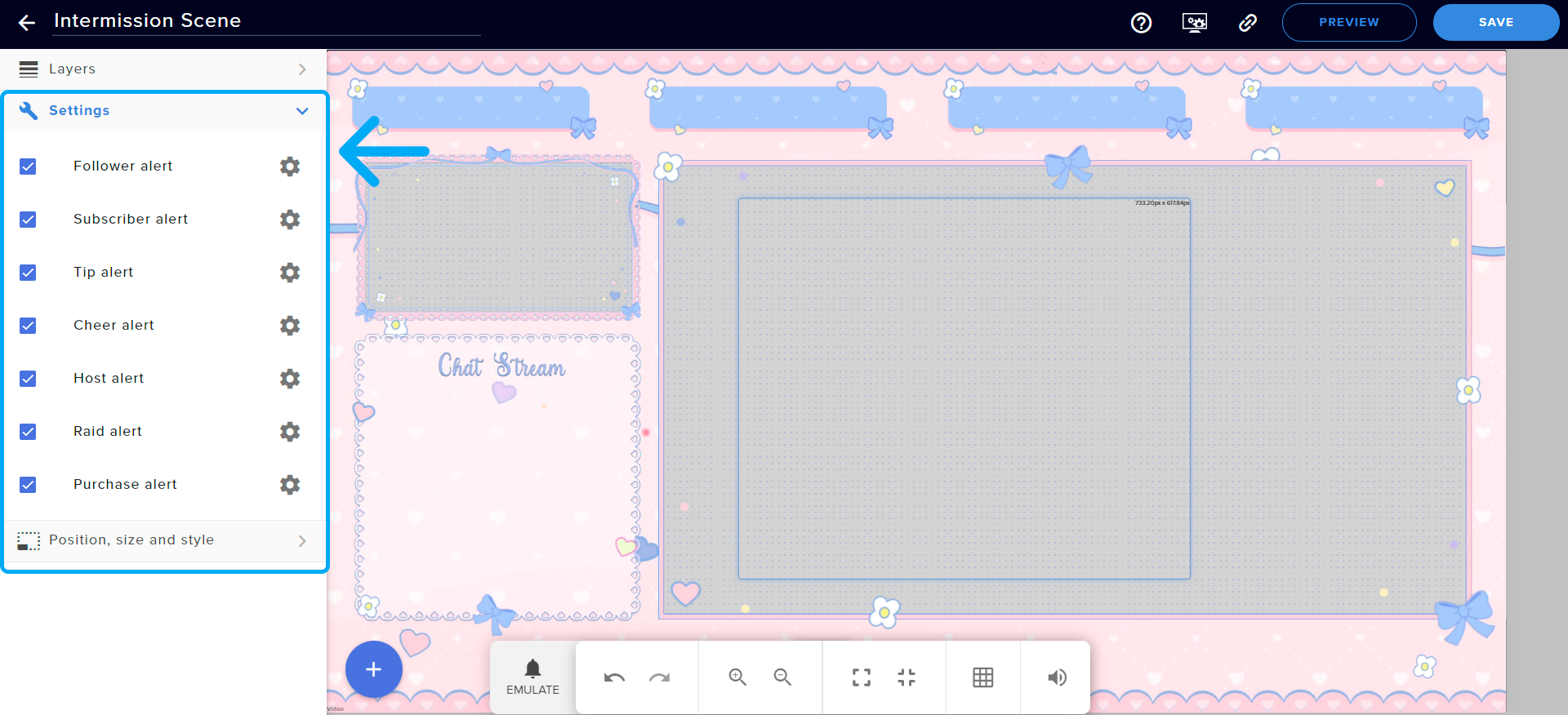 6. You can choose the alert you want to edit first! We'll go with the "Follower alert" one! Click on the little cogwheel icon and the next things will show up!
You can click on "Set Image" if your alert is just a static image! But if it's an animated one, click on the "Change Video" option!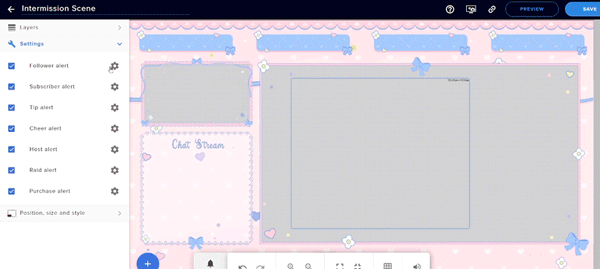 7. After clicking on the "Set Image" or "Change Video" option, you can upload the alert you want! Make sure to "Submit" it in the end!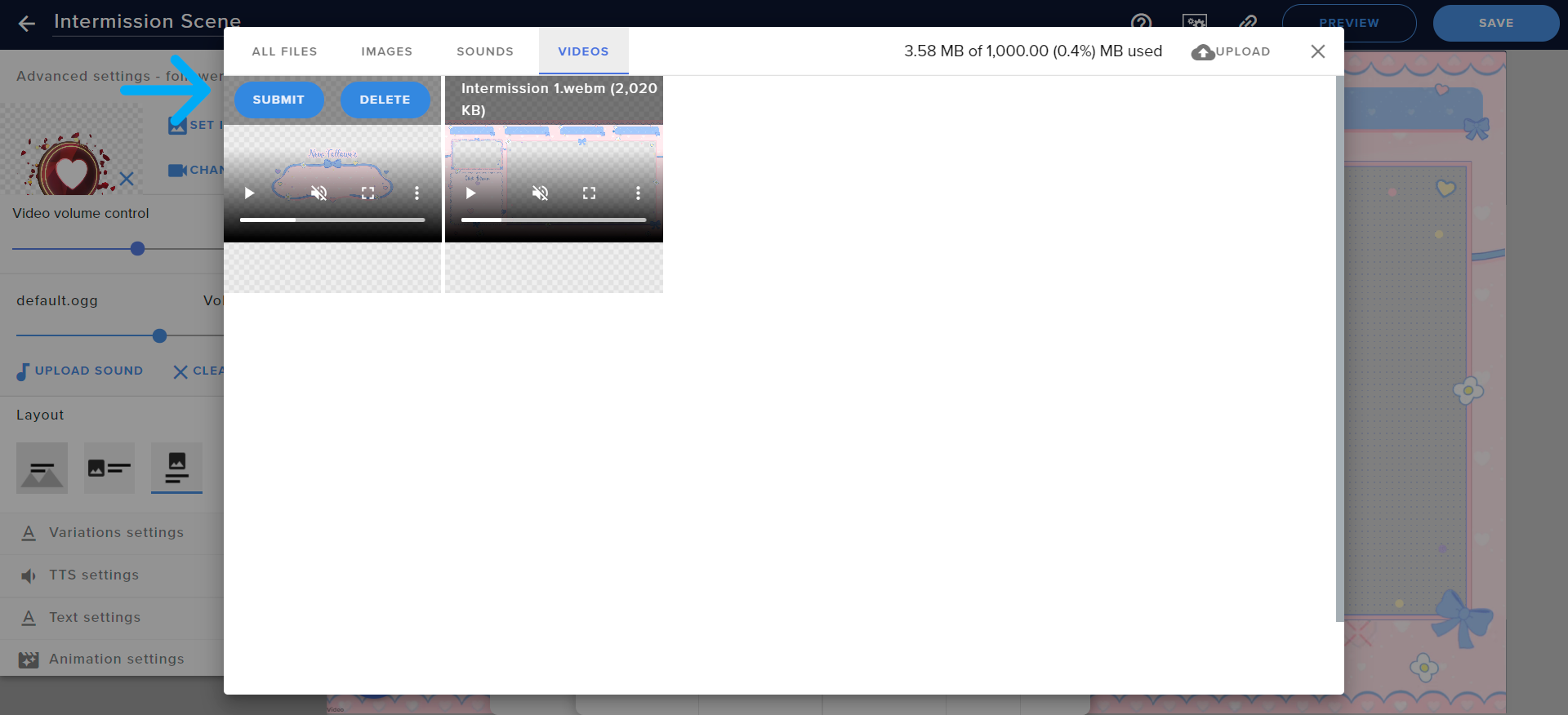 8. After uploading it, you can test on the "Emulate" button down your screen! Click on the option that you just uploaded and check if the alert is properly working!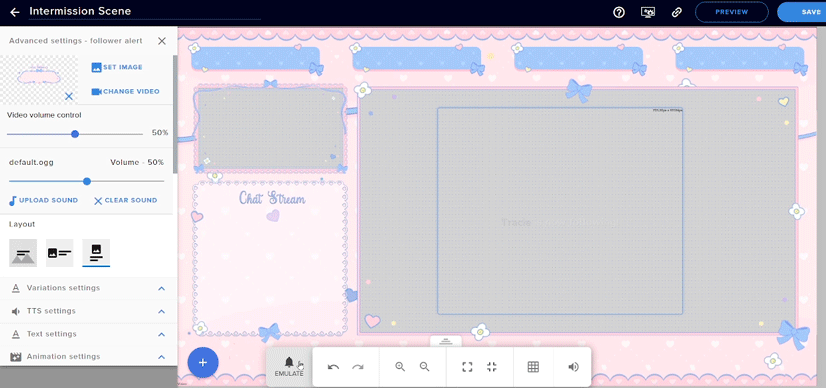 9. You can also change a few things on the left side of your screen! Like, for example, the volume, alert duration, layout etc. You can also clear sound or even upload a new sound you prefer!
You can also add alerts variations, on the "Variations Settings" option!
Make sure to also position the frame box (on the screen) on where you want your alerts to appear!
10. After setting it up the way you like and prefer, you can "Save" it and copy the URL from the little URL icon right there, next to the "Save" option!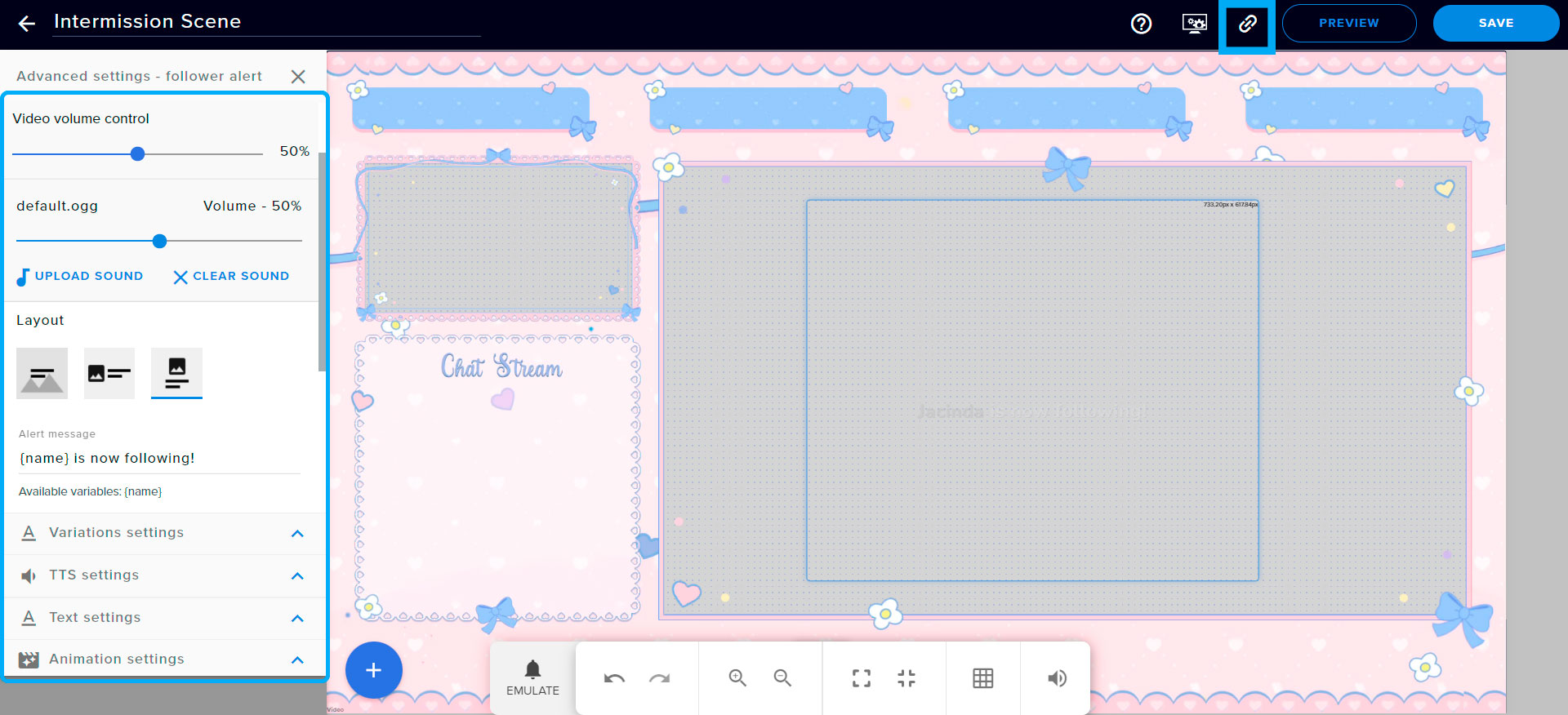 11. After copying it, you can go to OBS Studio and create a new source, clicking on the + sign and then on "Browser". You can also name this one as you prefer!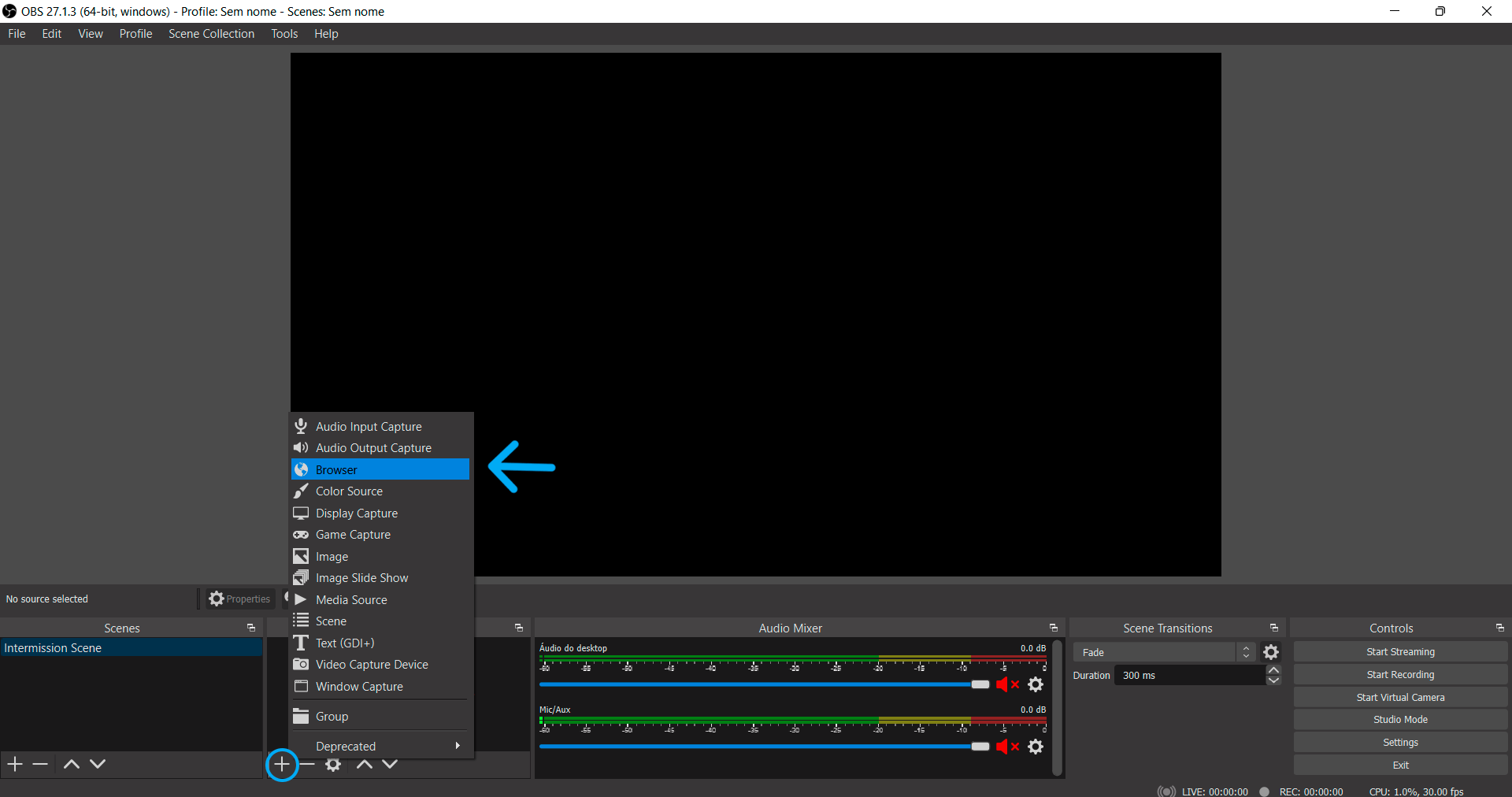 13. Paste the URL you just copied on the URL field that will show up on the next window! And then click on "OK".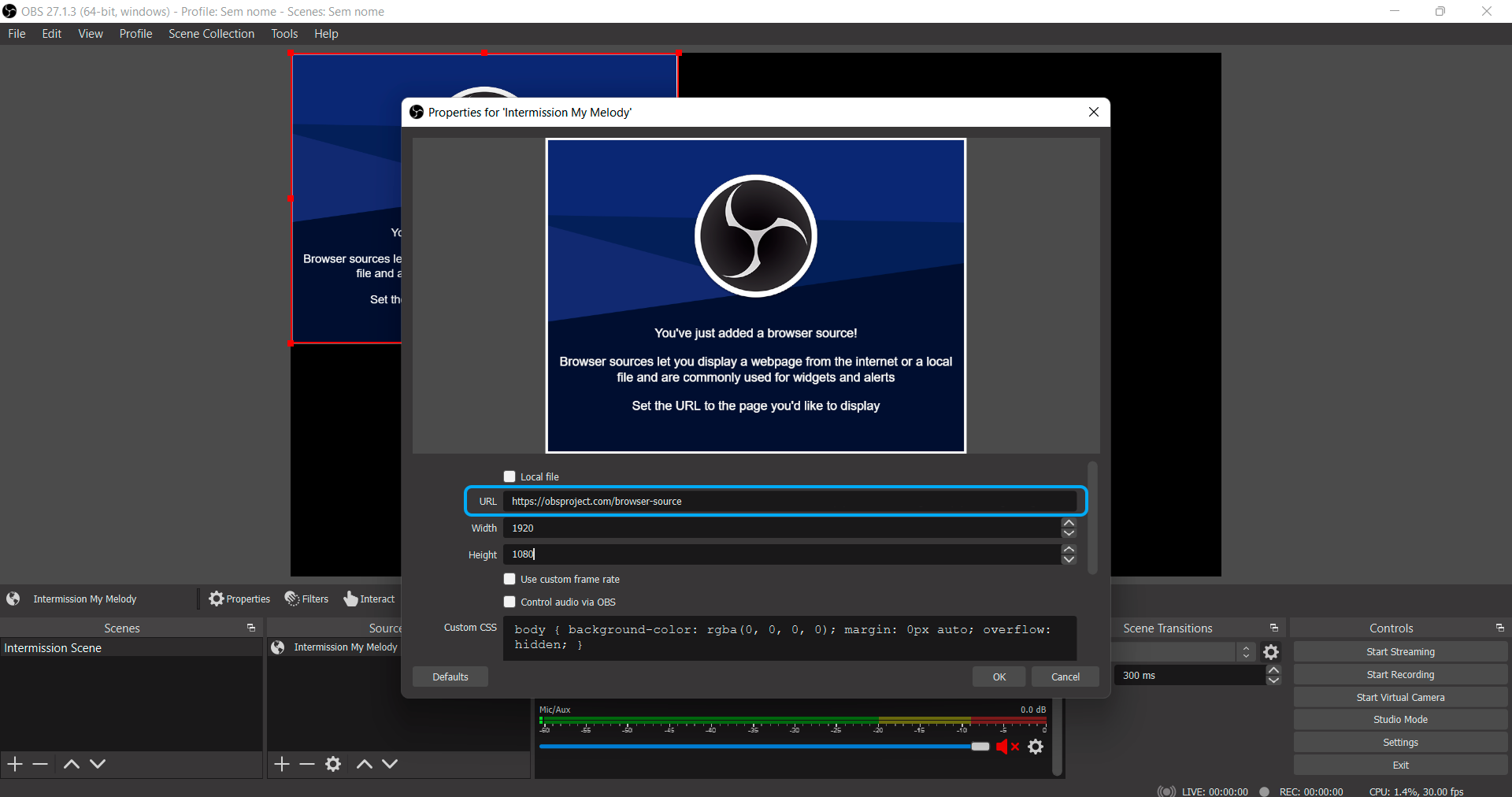 14. You can then test the alert again if you prefer! You can click on "Emulate" again (on the Streamelements website) and check it showing up on OBS Studio!
That's it! You can do this for each alertbox you want to add! Make sure to follow the same process and you are good to go!