Looking for help?
Find answers to your questions!
How can I edit Social Media text on the PSD file?
All StreamSpell packages come with some social media files, like headers, icons, and more! On those files, you will be able to notice the "username" and "your name" information!
Here you will be able to learn a little bit more about how you can edit those!
Requesting our team to edit those information!
You can request our team to edit the "username" and "your name" information for you!
On the email, you received after the purchase you can find a form! Right there you can request our team to edit your social media information. This is your free edit pass!
Editing it using the PSD file!
If you prefer to do it by yourself, don't worry! Here is a little tutorial for you!
All packages also come with PSD files, which allows you to edit text on all screens and also on every social media asset (headers, icons, panels, and more!).
To edit those you'll need Photoshop! The PSD file will open on some other software but we always recommend you to use and open them on Adobe Photoshop.
1. You will need to install the font used on the package! All of StreamSpell's packages contain a folder named "Fonts". Right there you are able to find all fonts that are used on that specific package you purchased!
To install it, you just need to locate the "Fonts" folder and click on it!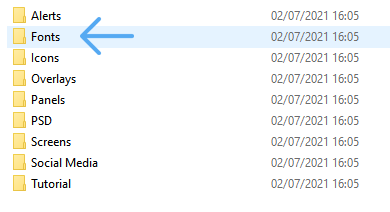 Click on the font or fonts, and the following window will show up!
(If there are fonts as ZIP files, make sure to unzip them and also install them).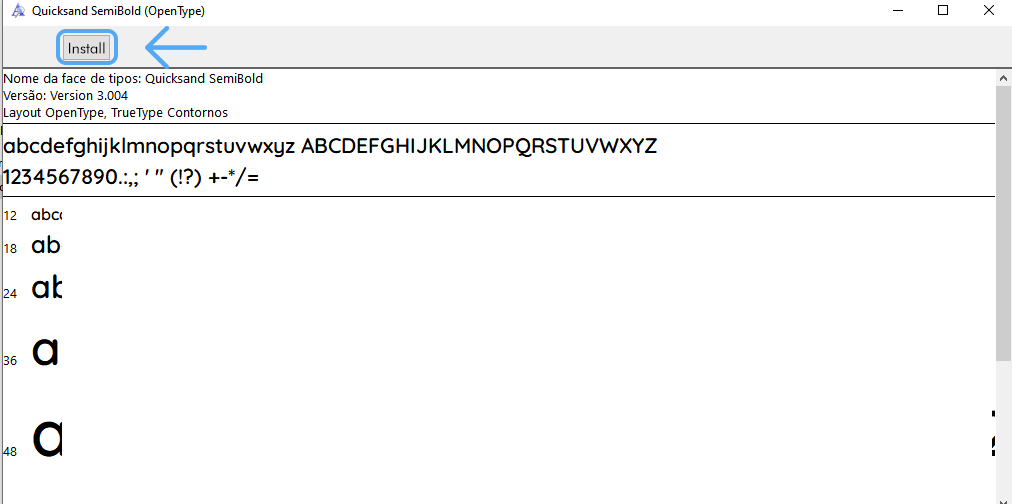 2. After installing all fonts, you can go and locate the PSD file!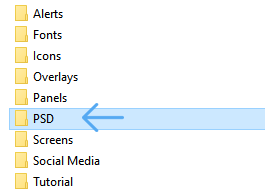 P.S.: The PSD files will be named as "Edit" most times! In some packages, they will be also named after the package itself or even separated in more PSD files (to each thing: header, panel, screens, etc).
3. After clicking on the PSD file, the next window will show up!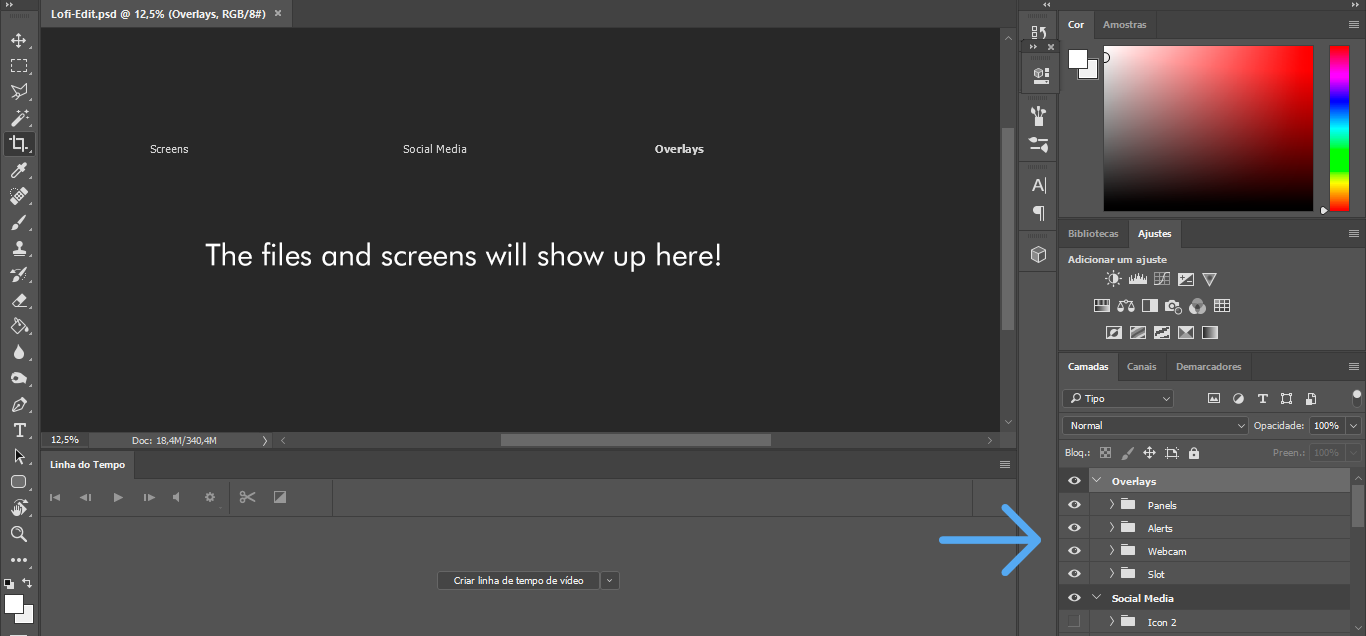 On the right side, you can check the layers! Right there you are able to find each thing you can edit! For example, Overlays, Alerts and the Social Media ones!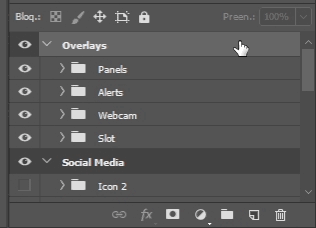 Just like the gif, you can click on the Social Media group right there, and everything will show up!
But to make it easier, you can "hide" everything else (other groups) so you can visualize things better!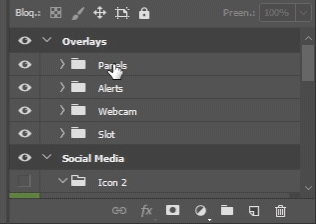 After doing that, you'll be able to see only the social media group in your workplace and you can start editing the texts you want to!
Make sure to click on the little eye icon to be able to see everything! "Hide" the eye icon when you are not editing that certain asset. This will help you understand the entire process better and not get lost!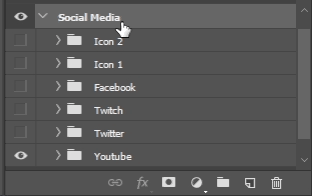 4. After choosing what you want to edit, you can click on that little folder and search for the text layer! Click on it and choose the "Text" tool on the left side of Photoshop.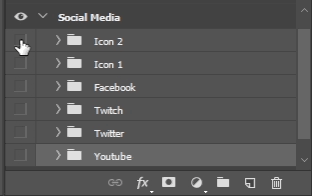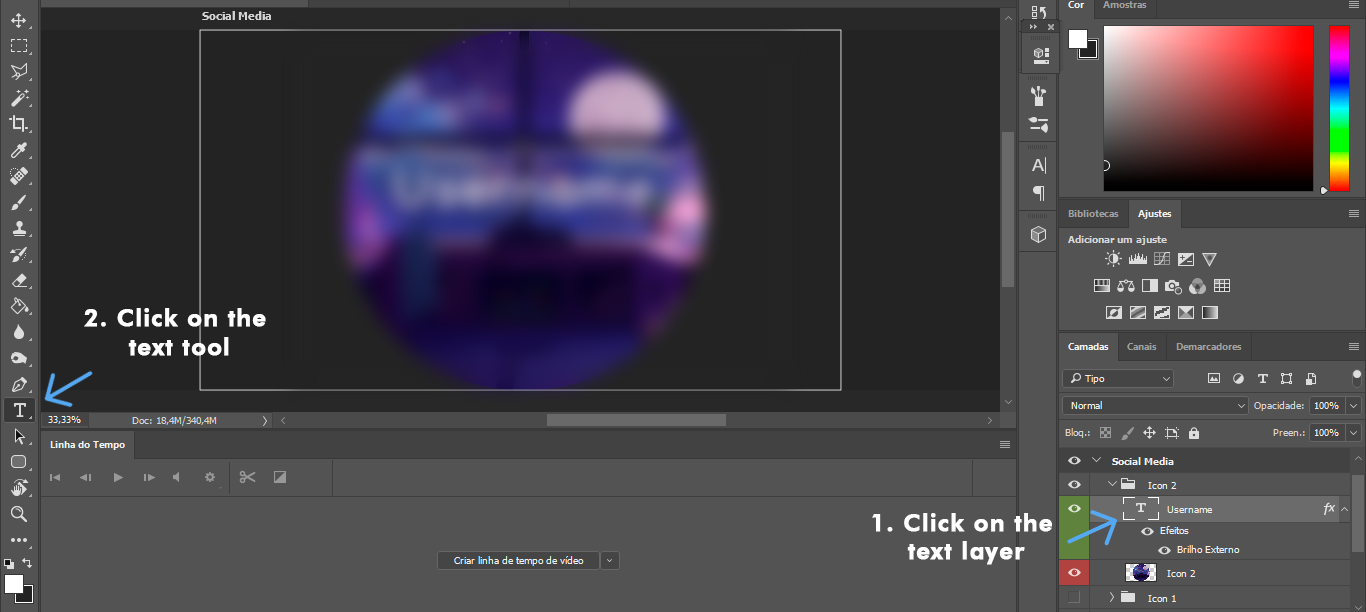 5. Click on the text, delete it and write your username or name! Make sure to click on the little √ symbol that shows upper right side to save what you edited.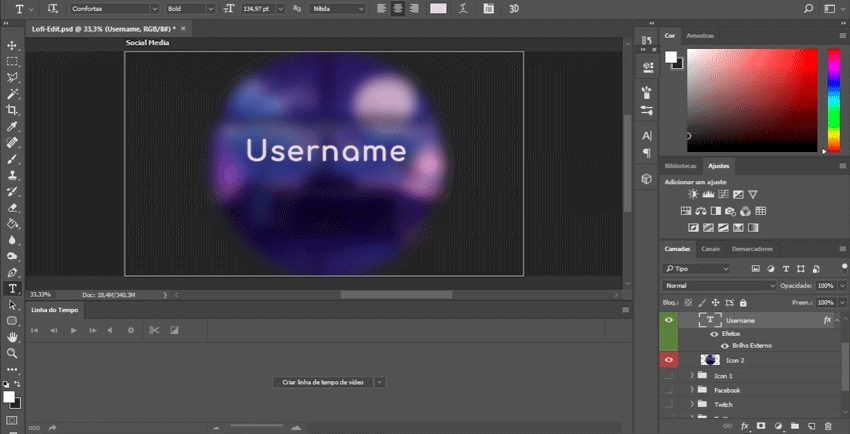 6. After doing that, you can save the file to use it on your social media platforms!
Go to Files > Export > Save to Web (This is a nice and optmized way of saving the files!).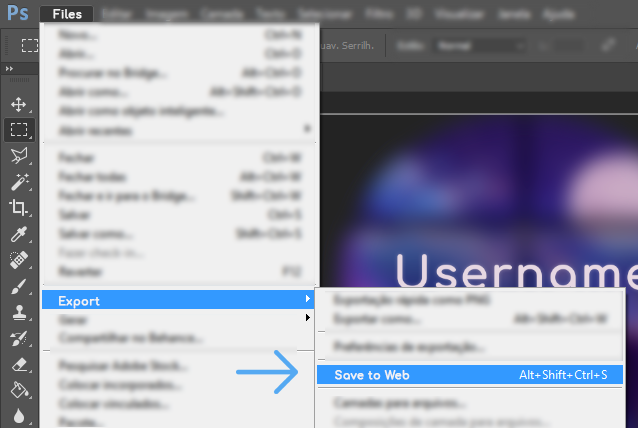 The next window will pop up!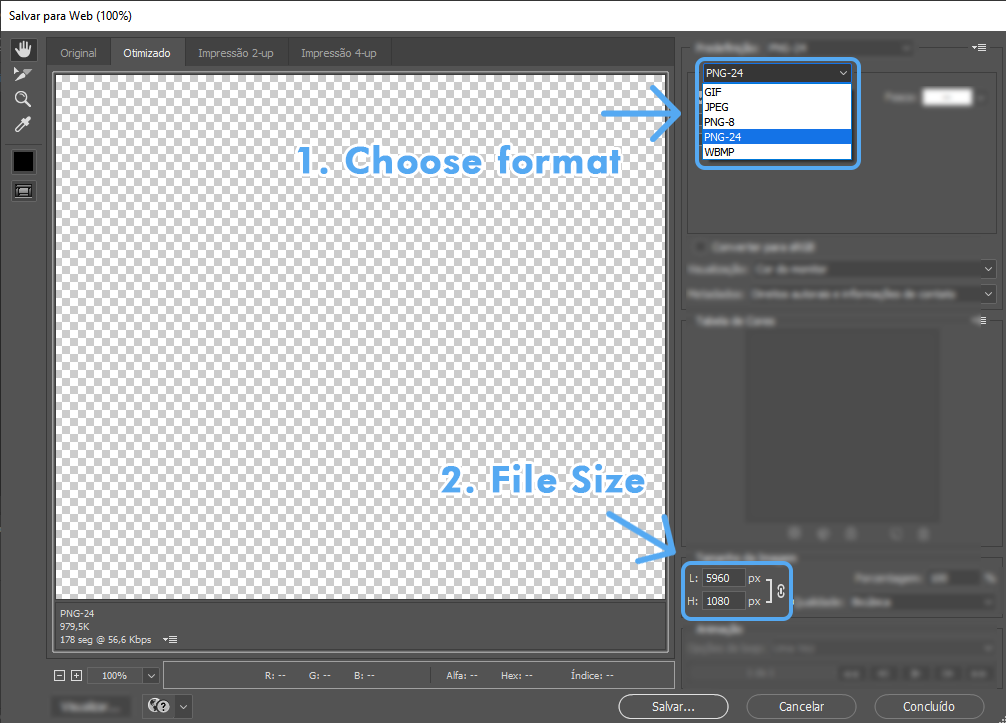 Make sure to choose the right format for that file!
If you want a transparent background (in Icons, Panels, etc), you need to choose the PNG format! But just in case, we recommend you always choose the PNG format in the end!
We also recommend you to not change the file sizes! This can distort the file or make it pixelated when you upload it to your social media! All sizes are already correct and checked by our team!

7. You can click on "Save" and choose where you want to save the file!
That's it! You can follow the same steps to edit all of the other files you want, one by one!
We wish you a great stream!
StreamSpell Team